Climate change is one of the biggest challenges facing our planet today, and young people are at the forefront of the fight against it. As the world wakes up to the reality of climate change, our schools have a crucial role to play in educating the next generation about the importance of taking action to protect our planet.
That's why I am so pleased that so many Mid & West Wales schools have signed up to participate in the Climate Challenge Cymru project at a time when the need for climate education in schools has never been greater.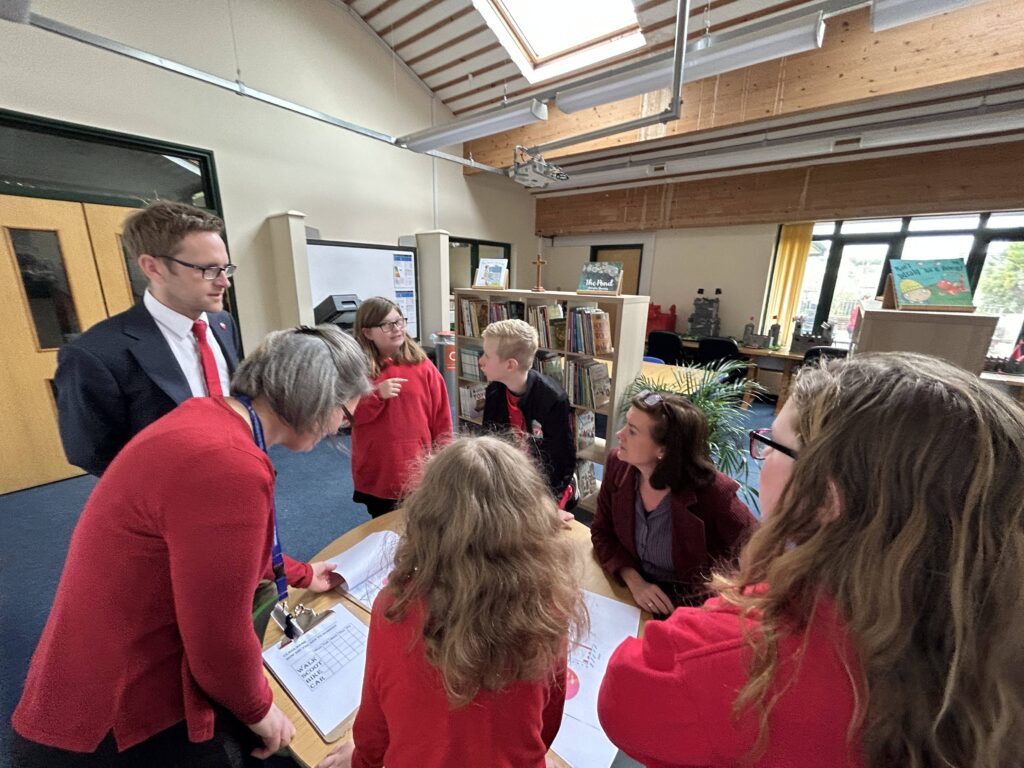 Year 6 students at Stepaside enthusiastically updated me on the work they've been doing researching active travel. Working with Sustrans, they have conducted surveys and studied the benefits of swapping their car rides to school for walking and cycling.
They're now busy piecing together their work ahead of May, documenting how small changes can help protect the environment, boost health, reduce traffic, improve air quality and promote a sense of community.
It's great to see young people engaging in environmental activism in such a positive way, and I very much look forward to seeing their final project submissions!